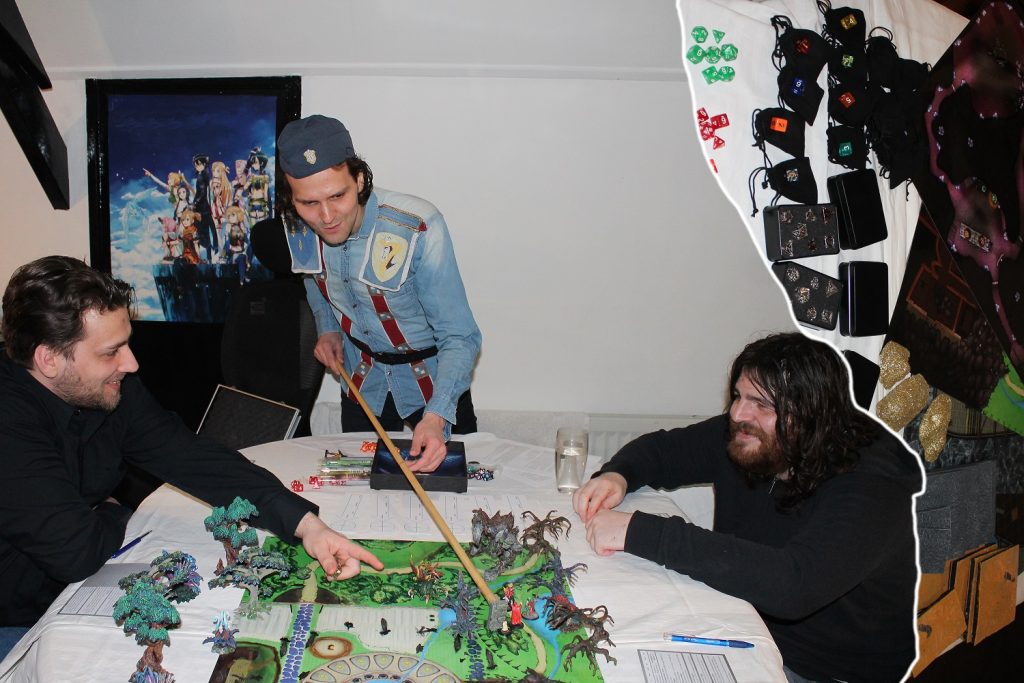 Tijdens het weekend kan je in kamer 1.4 andere werelden verkennen. Duik in een wereld met verschillende thema's, obstakels en speelstijlen. Zelfs als je nog nooit hebt gespeeld zal spelleider Daniël Harmsen je door een versimpelde versie van het bekende spel Dungeons and Dragons leiden.
Spelsessies zijn in het Engels en er kunnen scenes in het spel voorkomen die niet geschikt zijn voor bezoekers jonger dan 16 jaar, zie de omschrijving bij de sessie.
Inschrijven is verplicht!
Het kan zijn dat je moet wachten voor je groep start. Niet aanwezig? Een reserve neemt dan je plek in.

Mother's Medicine (Za & Zo 10:30 t/m 13:00)
Themes: Cruelty, Deception!, Sudden endings, Wonder, Warning (fictional) families may be harmed.
Important: You play in groups of 6 for ±45 min. Each group unlocks information the next groups can use as intuition to try and get a better outcome.
Sir Tydon's Conquest of Widow's Ruin (Za 14:30 t/m 17:00)
Themes: Cruelty, Fast pace, Warning (fictional) villagers are harmed.
Important: You sign up for a position at the table for ~10-15 min. Exploring a dungeon is dangerous, don't let information die with you!
Where None have Thread Before (Zo 14:30 t/m 17:00)
Themes: Physical horror (tentacles, teeth, slime and eyes on weird places), Psychological horror (the in-game character you control will go insane), Discrimination.
Important: You play in a group of 6 for ±30 min. As the group escapes, in-game characters die or go insane, at which point a new player takes over.